Satisfied customer no 1
My sapphire was flanked by two really substandard diamonds.
Before: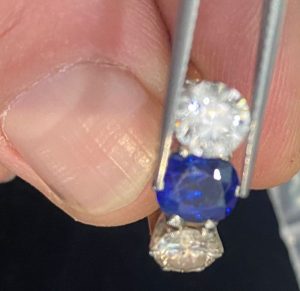 I had them replaced with the most amazing diamonds which really contrasted with the sapphire!
After: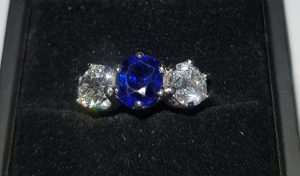 I was absolutely over the moon with the result!
Satisfied customer no 2
          2. The love of my life proposed!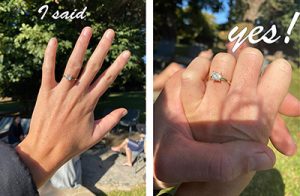 Click here for a larger image
Satisfied customer no 3
3. I just wanted something different – palladium with a black round diamond!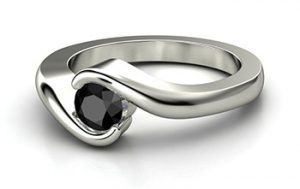 Click here for a larger image