Back to Menu options

(FAQ)
1) Have you ever marketed a rough diamond that ended up in a celebrity engagement ring?
A: YES! We marketed the pink "Bennifer" diamond in 2002, when Jennifer Lopez and Ben Affleck were engaged.
"Jennifer Lopez's six carat Harry Winston pink was "more valuable than a flawless perfect color 20 carat diamond at the time—and still would be." The Bennifer engagement ring was certainly one of the first times a pink diamond made international news. It was cut from a pink 34 carat rough diamond, and was marketed by National Diamond Marketing in South Africa". Click here to see her ring….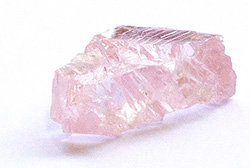 2) How are you able to supply diamonds at 30 – 40% of the jewellers' retail prices?
A: Because I am able to source from my own supply channel – from the mine to the polish works to the jewelry manufacturer.
3) What costs am I likely to incur?
A: Please refer to Transaction costs.
Your final invoice will be issued once all communications regarding your quote/ purchase are finalised.
4) Which delivery company will be used?
A: We use RAM international for all our deliveries as they have historically been a major role player in the diamond delivery industry.
5) When would I receive my product?
A: The delivery of your product would depend on the nature of it. If you have requested the diamond/s to be set in a jewelry piece, then it will take  a longer period. If you have just requested a diamond or diamonds, it will take approximately a 4 – 5 working days from the date of agreement for a local delivery, and approximately 10 working days for an international delivery.
6) How do I pay for the product?
A:  We use a ESCROW payment service for your protection. You would pay into an ESCROW account (details will be provided). Only once you are satisfied with your product with final payment be effected.
7) What happens if I am dissatisfied with my product?
Please note: if a ring is being ordered, an accurate ring size is critical! If you are unsure, please choose a size which is slightly larger, as it is much easier to reduce the ring size than to increase it! Continue reading Frequently Asked Questions